News
May 2nd, 2022
Season Wrap Up Events!
We have two events coming up in May for directors and instructors:
Our end of season celebration will be May 15th, 2pm, at Mike and Angie Nevin's house! Please plan on bringing your own beverage of choice and a side or dessert to share. Board members will be in attendance to answer any questions about what it's like to serve on the Board of Directors if you're interested in nominating yourself or being nominated for our next term. Guests are welcome!
Our End of Season Wrap Up Meeting will be Sunday May 22nd from 1:00-3:00, This virtual meeting is our opportunity to celebrate our successes in 2022 and look for opportunities in 2023. Board of Directors elections will also happen at this meeting. Please fill out the RSVP form to add items to our agenda, as well as nominate yourself or another individual for the RMPA board of Directors. A link will be sent to all those that RSVP the morning of the meeting.
Season Wrap Up Meeting RSVP Form
---
April 11th, 2022
RMPA State Finals Parking & Ticket Info
RMPA State Finals Week is upon us! We hope to see plenty of friends, family, and alumni there to support all of our amazing performers in our final competition of the season!

Below are the details regarding Ticketing and Parking: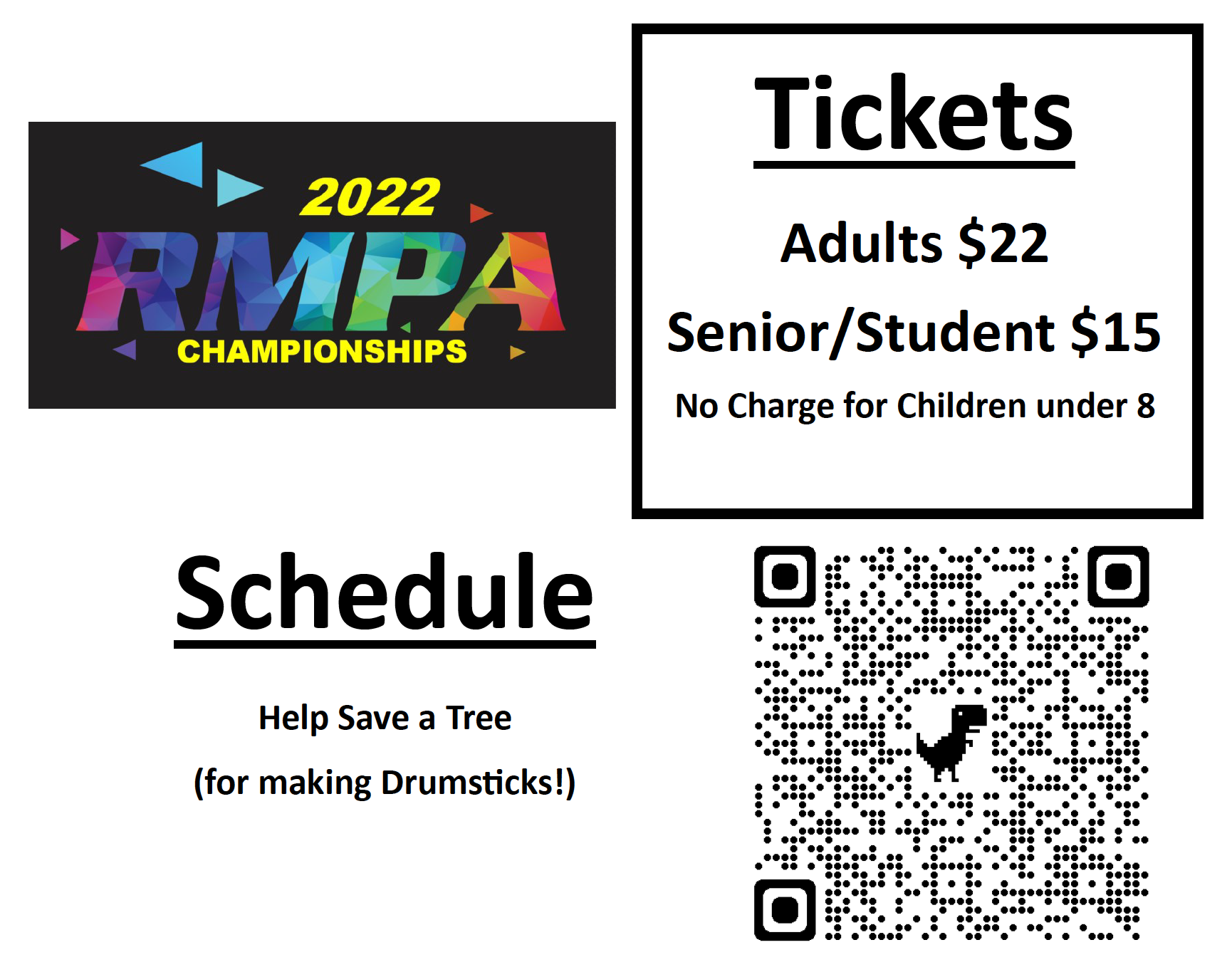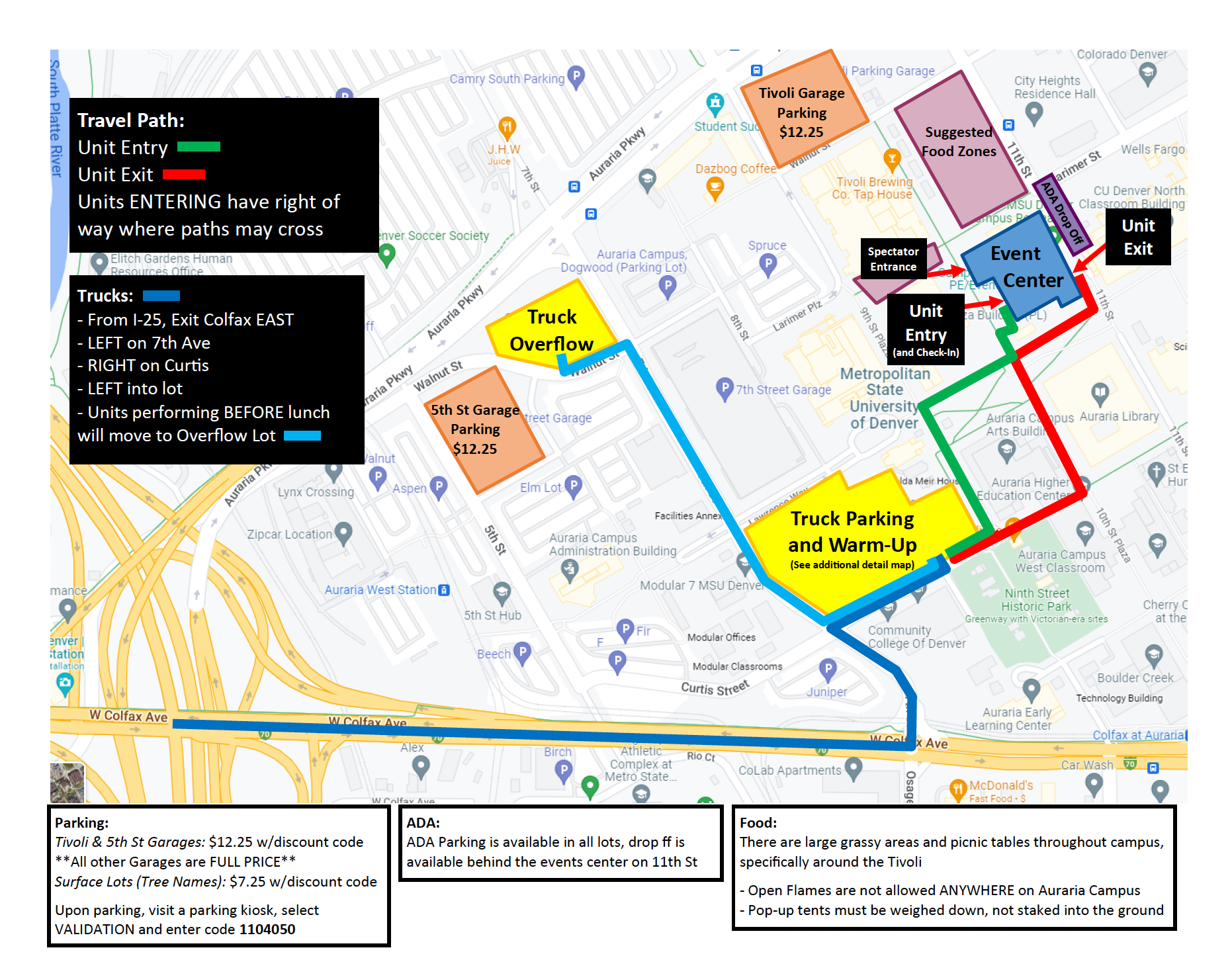 RMPA 2022 Competitions - Schedules & Warmup Info
---
March 15th, 2022
RMPA Championship Prelims Tickets!
Tickets for RMPA Championship Prelims, at Mountain Range High School, are now available! Prelims are April 2nd, beginning at 11am.
Adults: $15+fees Students/Seniors: $22+fees
Fees are optional, but help cover RMPA's costs for credit card processing and our ticketing platform. If you don't wish to cover the fees, click the "edit" option under fees when checking out.
---
November 8th, 2021
2022 RMPA Registration Rescheduled
The 2022 RMPA Registration has been rescheduled for Monday November 15th. Registration will go live at 12pm MST.
---
October 15th, 2021
RMPA-Con Adds to Clinician Roster!
The Rocky Mountain Percussion Association is excited to announce the addition of Joy Liu-Nunez and other clinicians to RMPA-Con 2021!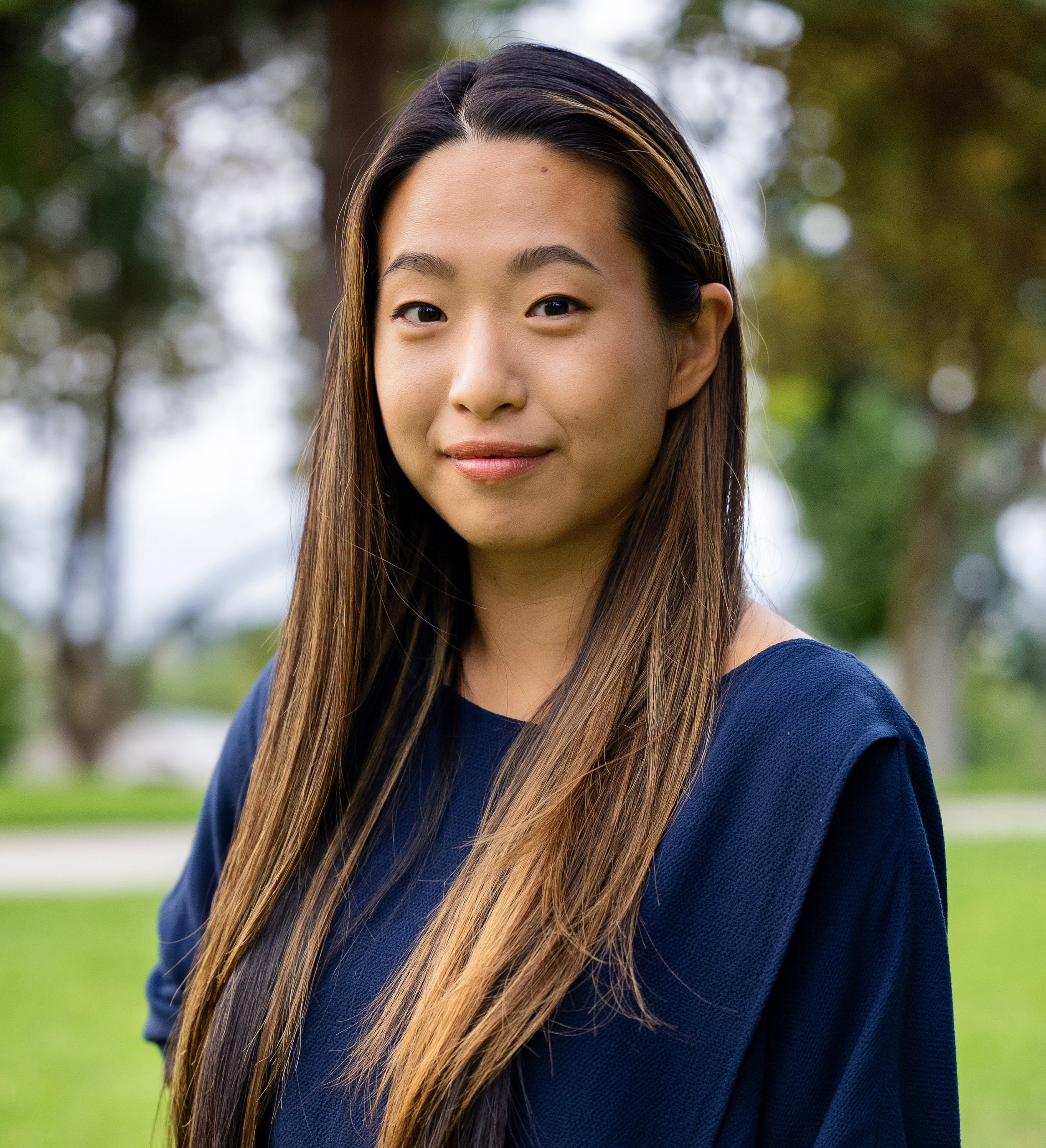 Joy Liu-Nunez joins Bret Kuhn as a headlining clinician for RMPA-Con 2021, coming up on November 6th! Joy helps bolster the clinician roster for Mallet players, as well as adds a wealth of knowledge for instructor tracks.
RMPA President, Lauren Maxwell had this to say about Joy, "Joy is not only an exceptional performer and clinician, but brings a unique perspective on teaching and developing students and programs from her day to day work as a therapist. As we get back to 'Drumming Together,' Joy's addition to RMPA-Con 2021 is a huge win for members and instructors alike!"
Joy resides in Los Angeles with her husband, Tony, and their puppy, Lil' Puff. As an avid traveler and planner, her favorite places to be are Seattle and Copenhagen.
Joy currently serves as the program manager with RCC Indoor Percussion, front ensemble instructor with Arcadia High School, and the director of operations with Arcadia Music & Arts Symposium. She has more than 10 years of experience as a percussion instructor including past experiences with Carolina Crown Drum & Bugle Corps and high schools across Southern California.
Her marching experiences include the Blue Devils Drum & Bugle Corps and RCC indoor.
Beyond the pageantry, Joy is a Licensed Marriage and Family therapist in private practice helping clients with trauma and life challenges. She is also an advocate for students and members' mental health in the marching arts.
Joy holds a Bachelor of Arts in Music, Bachelor of Arts in Psychology, and Master of Science in Counseling.
In addition to Joy, RMPA is also excited to announce additional clinicians that will be assisting Bret Kuhn and Joy Liu-Nunez during student sessions:
- Alex Hinds (Blue Knights, RISE Percussion, Phantom Regiment, Gateway Indoor, Fossil Ridge HS)
- Kliff Holly (RISE Percussion, The Cavaliers, NorthCoast Academy, S2, Legend HS)
- Lauren Maxwell (Blue Knights, Centaurus HS)
- Pete Lucero (Blue Knights, Pulse Percussion, POW Percussion, Blue Devils, RCC, Great Oak HS)
- Scott Wilson (Blue Knights, The Cadets)
RMPA-Con 2021 (Formerly RMPA Day of Percussion) is the Official Kick-Off to the 2022 RMPA Season. After the CoronaVirus forced the early cancellation of the 2020 season and a Virtual season in 2021, RMPA-Con's theme is, "Drumming Together," celebrating the return of in-person events for 2022. As part of that celebration, this event will be FREE to all middle school, high school, and college aged percussionists, ensemble directors, instructors, and band directors—regardless of RMPA affiliation! Clinic tracks will be provided for students as well as instructors and designers, highlighting information on technique, design, and more! Doors open at 9am, with events beginning at 10am. Lunch will be provided for all participants. The event wraps-up with a special percussion performance.
Visit www.RMPA.org, and follow RMPA on Facebook and Instagram to stay up to date as even more clinicians are announced leading up to the event. Please let us know you plan on attending by clicking the "Register Now" button below to get your free ticket to the event.
---